Exposing the Big Game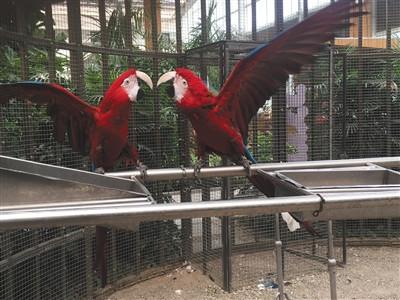 Scarlet macaws in an exposition park. (Photo/Beijing News)
(ECNS) — The illegal trade of parrots is rampant in China, with the price of highly popular rare species exceeding 1,000 yuan ($145), Beijing News reports.
Chinese law only allows for the purchase of parrots by zoos or the exchange of the birds between breeding bases and forbids any other form of transaction, so it is illegal to sell parrots to customers, said an industry insider.
In 2009, the sun conure or sun parakeet was listed by the International Union for Conservation of Nature (IUCU) as one of the most endangered species globally, being under second class state protection in China. China doesn't allow artificial breeding of sun conures, not to mention trade of the bird on the market.
However, it is hugely popular among Chinese bird keepers.
Many Taobao vendors sell sun conures at a price of around…
View original post 155 more words